July 18th 2008
Do you want to see the world through the eyes of your pet?
Do you want to see from a new angle – pictures of your dog licking himself?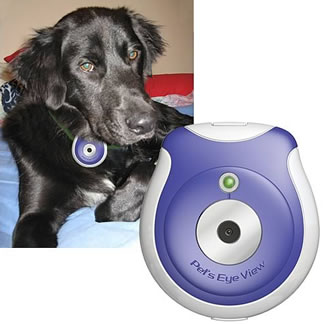 Called, the Pet's Eye View, this tiny camera on your pet's collar will let you see through the eyes of your cat or dog while they tour the neighborhood or while you're away.
Pet's Eye View camera snaps 640×480 pixels pictures and can be set on a timer depending on how often you want to see what your pet sees, either one minute, five minutes, or 15 minute intervals. The camera also features a rechargeable lithium ion battery and includes a four foot USB cord to download pics to your PC.
Unfortunately Pet's Eye View memory card can hold for now only 35 pictures.
Leave a comment